2012 Reunion - New England
Our 6th USS L. Y. Spear (AS-36) Association Reunion is in the books, and many of us are still in "withdrawal" from being with our shipmates and having all that wonderful New England seafood! A great celebration of the 45th Anniversary of the Christening of the USS L. Y. SPEAR.
Saturday Evening Banquet
Crewmembers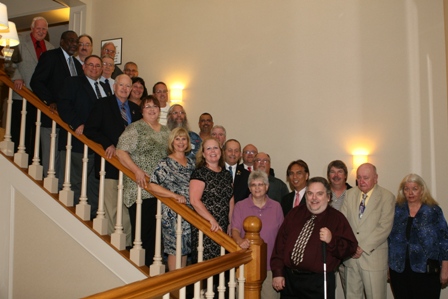 Starting top left: J. Keeter, W. Goodman, D. Reed, W. Tomasheski, L. Jessie, K. McCutcheon, P. Pacheco, R. Turner, P. Lowery, W. Liberto, P. Kelso, G. Baldwin, M. Arruda, R. Lambert-Philbin, T. Philbin, L. Vernon-Kidd, W. Shimp, S. Moran, K. May, D. Lee, E. Basilio, C. Saville, N. Young, G. Leyda, K. Hogan.