2010 Reunion - Norfolk, VA
Our 4th USS L. Y. Spear (AS-36) Association Reunion is history, and many of us are still in "withdrawal" from having to say goodbye to our shipmates. Below are two group photos as a few of our shipmates were not able to attend both evening events.
SPEAR Crewmembers in attendance
Friday night "70s Buffet"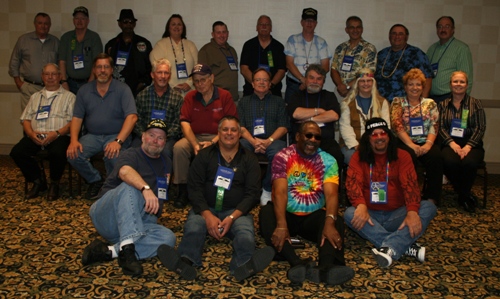 Back row (l-r): S. Esely, R. Turner, W. Bowman, P. Schneider-Kelso, J. Fitz, D. Liska, E. Stallcop, P. Pacheco, L. Jessie, D. Reed
Middle row (l-r): D. Kenney, J. Sitler, B. Bennett, B. Paul, C. Clifton, J. Welch, D. Lee, D. Reichhold, L. Vernon-Kidd
Front row (l-r): J. Bennett, G. Burcur, W. Goodman, A. Bonifer
Saturday night Banquet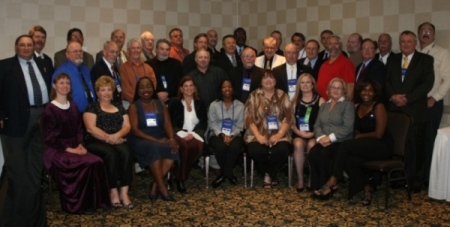 Back row (l-r): C. Saville, A. Bonifer, G. Spangler, R. Turner, G. Burcar, R. Patraw, W. Goodman, E. Stallcop, S. Young, P. Pacheco, J. Bennett, D. Liska, D. Reed
Third row (l-r): L. Jessie, D. Scherer, M. Quinn, B. Bennett, J. Welch, J. Sitler, E. Lancaster, B. Paul, D. Clay, G. Baldwin, C. Clifton, S. Esely
Second row (l-r): R. Rountree, E. Anderson, D. Kenney
Front row (l-r): A. Kuwata, D. Reichhold, B. Butler, C. Purm-Teranto, K. Woods-Alexander, P. Schneider-Kelso, L. Vernon-Kidd, M. Baker-Bloom, M. Dieudonne